10 Year Anniversary
On October 13th 2018, Deaf History Scotland celebrated our 10th Anniversary!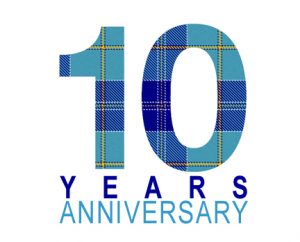 Our Celebrating Glasgow's Deaf Heritage exhibition was introduced by Deaf Historian John Hay OBE, who will has also developed a tour based on the same.
Our Annual General Meeting included:
Launch of the Scottish Deaf History Tartan
Launch of our new logo
Updates from Jemima Buoy of Deaf History International and Ian Depledge of the British Deaf History Society
A presentation from 

guest speaker Melinda Napier about 'Researching Family History and Deaf Clubs'
There was a wonderful celebratory meal in the evening, with speeches from Deaf History Scotland's Convener, Margaret Aitken, and from John Hay OBE.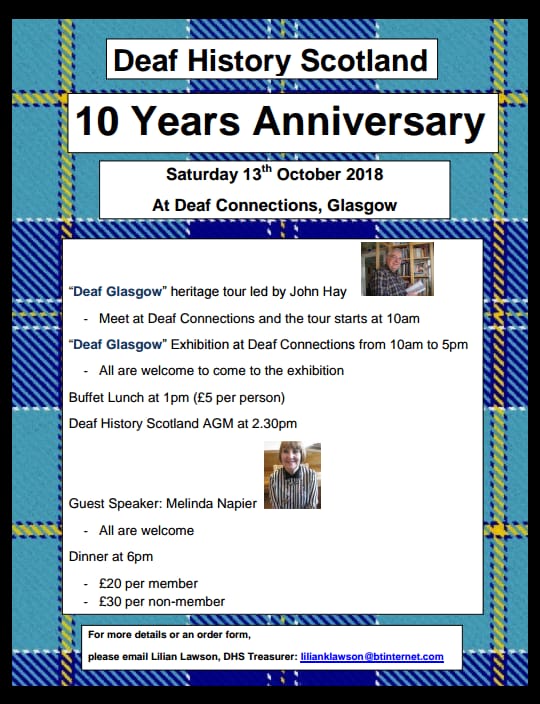 [/ap_column] [/ap_column_wrap]